Data sharing for
innovation and growth
Lyftrondata sharing is a new innovation as a part of Lyftrondata hub which aims to share any amount of data at any scale any time while maintaining the single source of truth. Securely share your data assets, internally and externally, without having to copy or move data. Drive business-focused benefits from building trust and delivering cost savings, to streamlining processes and developing innovative new services.
Data sharing to drive business focused growth
Sharing data—  Internally and externally, with business partners, vendors, and even with customers has proven to be significantly beneficial for organizations of all niches. The more data that is shared, the bigger the opportunity to collaborate, innovate, scale and grow the business. However, traditional sharing systems with legacy infrastructure were risk-averse and low performing.
In order to reap the benefits of modern ecosystems, organizations adopted a 21st-century framework which doesn't only promise to share your data privately and securely but also lays a platform to perform on opportunities like collaboration, innovation, and the ability to scale and grow your business.
Lyftrondata sharing is a new innovation as a part of Lyftrondata hub which aims to share any amount of data at any scale any time while maintaining the single source of truth. Our data-sharing system is built on top of Lyftrondata's secure data governance technology, so data doesn't move or migrate, eliminating the cost, headache, and delays associated with legacy data sharing methods that deliver only slices of stale data.
Lyftrondata modern architecture provides row and column level access security to the users so, it would make it easy to share your data without writing any single piece of code and more securely than ever before. With the robust and secure sharing framework, you can enable governance on your data hub and easily maintain one to one, one to many and many to many relationships with your customers & partners.
Get an access to immediate insights and additional business value!
Lyftrondata enables creating a network of users that can share data with multiple entities (including within their system) and consumers that can access shared data from multiple entities. Define, categorize and find all data sets in one place. Share these data sets with other experts with zero code and drive better insights and user experience.
Innovation driven data sharing
Speedy Querying For Actionable Insights
Lyftrondata Sharing framework enables immediate querying of data in a secure, governed, and controlled environment. Data consumers can immediately query the live data and share at the same time to ensure data is updated and consistent. This ensures that real-time insights are driven by the latest information and data sets.
Unlimited Scaling and Concurrency
Eliminate delays to view updated data, get unlimited scaling and concurrent access. Lyftrondata's automatic scaling via multi-cluster architecture processes queries simultaneously, automating concurrency scaling within each Lyftrondata's layer. Lyftrondata framework is designed to serve on scalability, resiliency, and concurrency.
Powerful, Simple-to-Use Interface
Lyftrondata ensures secured and governed data sharing to all the consumers in minutes. Using simple, yet powerful interface, users can share live data instantly without delays and much effort. A data set can be shared internally, between different operating groups and can also be easily transported to the external commodities, eliminating the use to implement a sharing tool.
Intacted Security & Governance
Lyftrondata empowers enterprises to share the data without writing any code or setting any infrastructure. Control the security and access of your data securely at the column and row level. Lyftrondata enables robust security for data sharing by enabling access control at the pipeline, database, table, column, schema level.
Real-Time Data Sync with Improved Agility
Lyftrondata architecture empowers users to share live data immediately with the consumers to ensure they remain up-to-date and combine it with their existing data to get the deepest insights possible. Have better collaboration across departments and partners by empowering your customers and employees with secure data sharing.
Faster Collaboration and Reproducibility
Data sharing with Lyftrondata encourages more connection and collaboration between teams, which can result in blending different data assets and driving highly valuable insights in a fraction of minutes. It enables data enthusiasts to build upon the work of others rather than repeat already existing analysis.
More reasons to choose Lyftrondata
START PLANNING YOUR
MODERNIZATION
Want more information about how to solve your biggest data warehousing challenges? Visit our resource center to explore all of our informative and educational ebooks, case studies, white papers, videos and much more.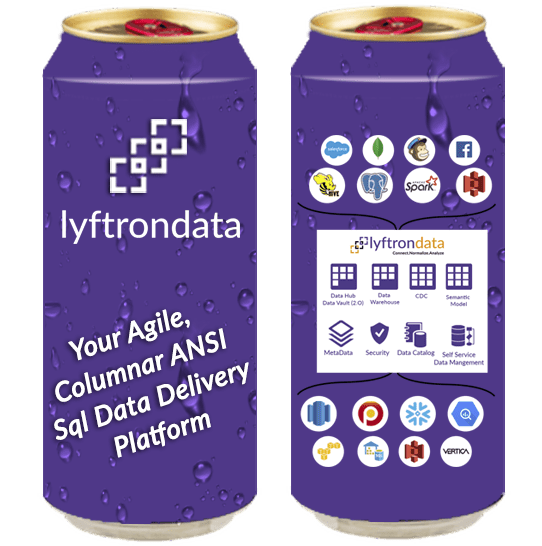 Satisfy your thirst for better data outcomes.
We're here to listen. Tell us about your requirements.
What challenges are you trying to solve?