Lyftrondata delivers a data management platform that combines a modern data pipeline with agility for rapid data preparation.
We are a group of data engineers who have learned the pain points of traditional data preparation activities in BI projects.
Based on our experience in BI projects, Lyftrondata wishes to bring agility in data management and avoid delays in BI projects.
Lyftrondata helps analytics teams to find a balance between traditional ETL-heavy data preparation and agility to find, connect and use any data without delays.
Trusted by industry leaders
Inspiring data management journey
Lyftrondata connectors automatically convert any source into normalized, ready-to-query relational format and provide search capability on your enterprise data catalog.
We make BI & Big Data analytics work easier and faster. Our goal is to empower business users and make always-busy business and heavily loaded BI specialists less dependent on each other when solving data-driven business problems. If you have ever experienced a lack of data you needed, time to consuming report generation or long queue to your BI expert, consider Lyftrondata.
Lyftrondata eliminates traditional ETL/ELT bottlenecks with automatic data pipeline and make data instantly accessible to BI user with the modern cloud compute of Spark & Snowflake.
We built agile, enterprise-wide data delivery platform for analytics guided by these principles
Migrate step-by-step
Migrate a legacy Data Warehouse either as a single Lift-Shift-Modernize operation or as a staged approach. Run dashboards both from the old Data Warehouse and the Cloud DW, switch the target when migration is finished.​
The Lyftrondata partner ecosystem
From technology certifications to co-marketing initiatives, partnering with Lyftrondata allows you to build data-driven companies worldwide.
Plumbers behind Lyftrondata
Shagufta Begum
CEO & CTO
Robert Scott
Advisor & Technology Evangelist
Ashby Patterson
Manager of Sales & Alliances, North America
Diwakar Bhalla
Strategic Advisor
Suyash Mishra
Strategic Advisor
Vivek Nigam
Strategic Advisor
1920 Association Drive, Suite 504, Reston, VA 20191
1920 Association Rs, Suite 504, Reston, 20191
Konstruktorska 11
02-673 Warsaw
Tower 1 9th floor 902 Assotech Business Cresterra, Sector 135, Noida, Uttar Pradesh 201301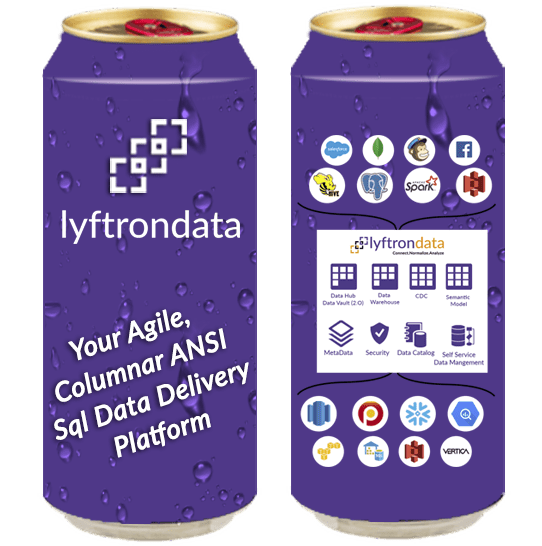 Satisfy your thirst for better data outcomes.
We're here to listen. Tell us about your requirements.
What challenges are you trying to solve?