Integrate multiple clouds
Phase transition to the cloud
Build an agile data culture
Ensure data governance in the cloud
Universal data hub for real time analytics
Lyftrondata is a data layer for real-time analytics. It not only simplifies data loading to a target Data Warehouse, but also modernizes the traditional Data Warehouse architecture, thus adding true real-time query capabilities.
Share the data model
Avoid data models hard-coded in dashboards. Maintain a single data model that is reused between dashboards and different BI tools.
Combine data sources
Join disparate data sources in real-time. Combine SaaS and on-premise data sources both ad-hoc or by creating join views.
Find the right data
Create a global catalog of data sources and essential data sets. Find data sets across all data sources, the Data Warehouse and the Data Lake, all in one place.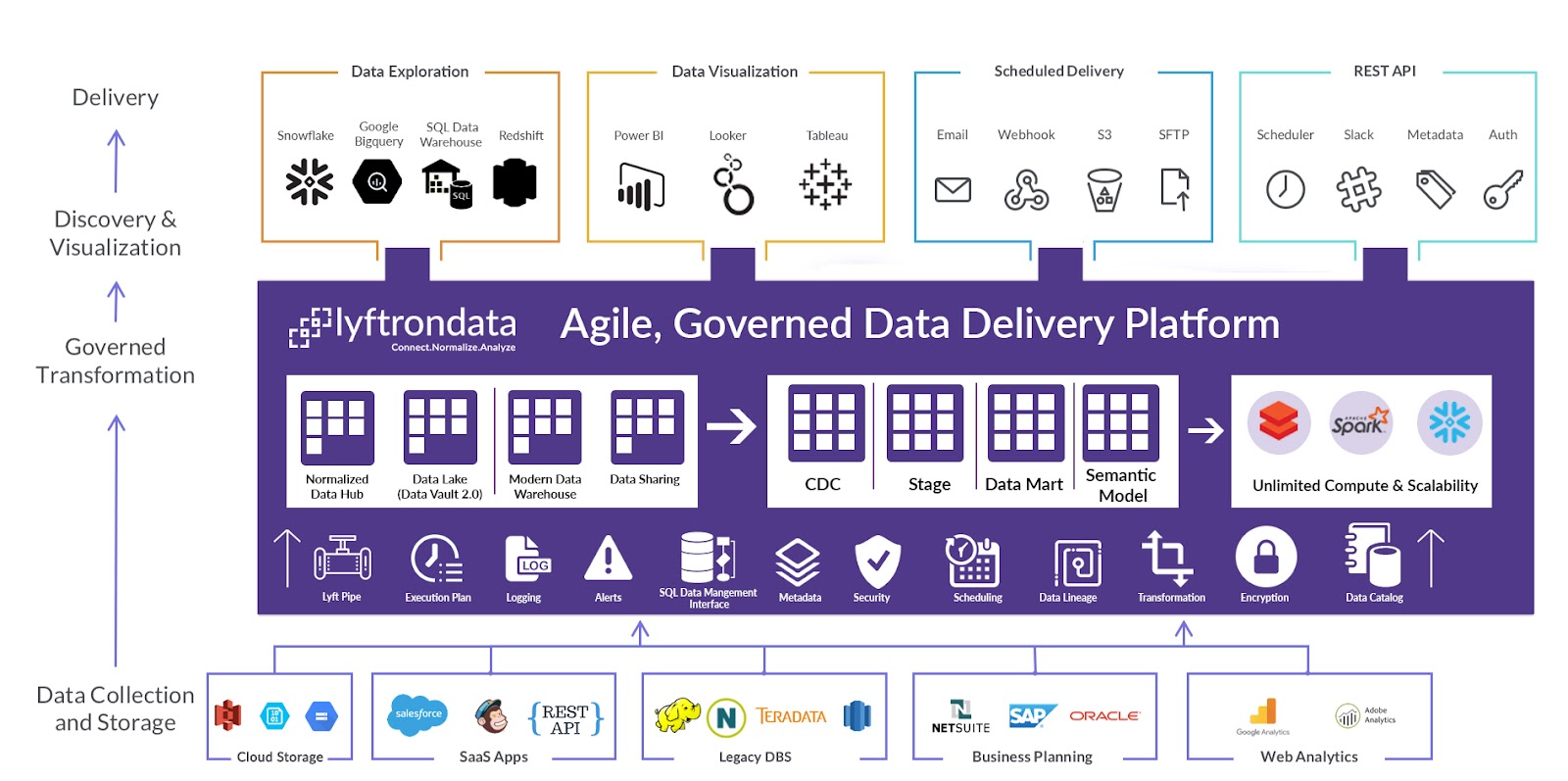 Less dependency on IT
Empower data teams with self-service data management that they already do inside dashboards. The wait for a change in the data warehouse should not delay the project.
Engage business
Reverse the natural order of dashboard delivery and put the business needs first. Create prototype dashboards on real-time data, discuss with the business and move the data loading, cleansing and speed-up to the end.
Accelerate slow queries
Cache data from slow performing data sources in fast data warehouses, in-memory or create materialized views with pre-aggregated data.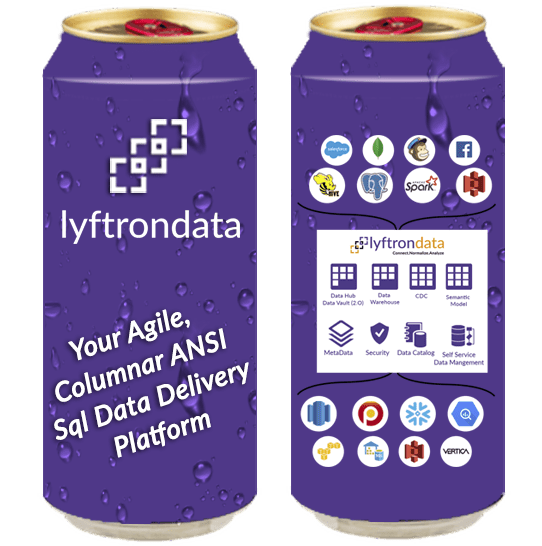 Satisfy your thirst for better data outcomes.
We're here to listen. Tell us about your requirements.
What challenges are you trying to solve?