Automatic ANSI SQL Pipeline.
Analyze data instantly with BI and ML tools.
Our connectors automatically normalized the data from API, Json and XML formats.
Real-time sync, data catalog, data lineage and data governance.
Innovative data sharing & unlimited cloud compute.
A Comprehensive ANSI SQL Platform
We make BI and big data analytics work easier and faster. Lyftrondata gives you central view of data from multiple data sources to build modern data pipelines and replication on the fly along with advanced security, data governance and transformation with simple ANSI SQL.
With features like these, we empower data-driven businesses and BI specialists to solve big data issues. Watch the video to learn how we do it!
Time to Insight Shorten by 75%
From Legacy to Next-gen Cloud Data Warehouse
Database Migration Made Easy
Any Scale of Data, From Any Source to all BI tools
Logical Data Warehousing & Full ELT Push Down Capabilities
Scaled and Agile Data Delivery Framework
Innovative Data Sharing Feature
Hybrid Cloud Management and Migration
Enterprise-Wide Data Catalog and Data Lineage
Lyftrondata pipeline architecture
Our Modern Data Ecosystem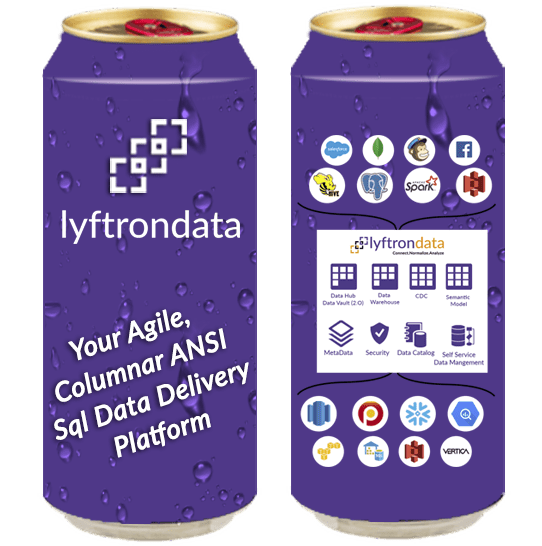 Satisfy your thirst for better data outcomes.
We're here to listen. Tell us about your requirements.
What challenges are you trying to solve?